Contact us today!
Please feel free to message us using the form below. Alternatively, you may contact us by email or phone.
USA/CANADA OFFICE
Toll-Free (USA Only) Phone: 844-584-9351
Phone: +1 (250) 933-0048
Fax: +1 (250) 933-0048

EMAIL
General/Product Inquiries
mail@vitalid.com

Order Inquiries
orders@vitalid.com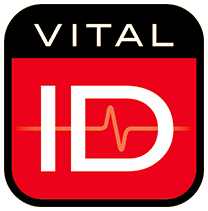 We're committed to providing quality, thoughtfully-designed products. Whether you're looking for practical identification solutions for co-workers, loved ones, or your own personal use, Vital ID has you covered.
©2018 Vital ID, Inc. All Rights Reserved., produced by Spinstak