REQUEST FREE IDENTIFICATION DECALS
Looking for an Easy Way to Identify Workers with Insect Sting Allergies?
Please note

:

Offer only applicable to USA, Canada & the United Kingdom

For some, an insect sting can be life-threatening. Help co-workers and emergency responders properly prepare for and react to this type of common job-site threat. Placing a Worker ID Insect Sting Allergy Notification Decal on PPE can help save a life. 

Simply complete the form and we'll send your FREE Insect Sting Allergy Identification Decals right away.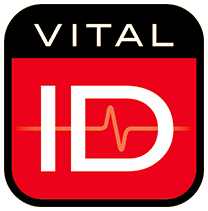 We're committed to providing quality, thoughtfully-designed products. Whether you're looking for practical identification solutions for co-workers, loved ones, or your own personal use, Vital ID has you covered.
©2018 Vital ID, Inc. All Rights Reserved., produced by Spinstak