JOIN THE SAFETY REVOLUTION
If you're a safety professional who goes above & beyond the minimum requirements, the Safety Revolution needs you!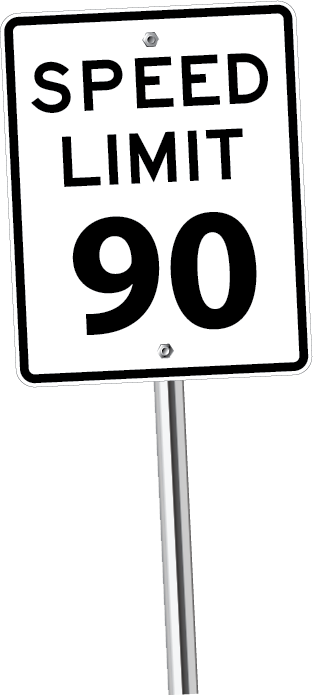 Minimum safety requirements
are not enough.
—
People tend to interpret laws and regulations in a way that best fits their needs. It's human nature and usually based on how we perceive the world around us. Speed limits are viewed as the minimum speed to travel on roadways. Safety regulations are often viewed as the ultimate goal we should strive to attain.
That couldn't be further from the truth.
When it comes to safety, the bare minimum in regulation is not enough. Why? Think about all the possible ways laws and regulations are misinterpreted in your industry. When you create your own safety programs, do you encounter the same miscommunications over and over again?
Here's the problem with regulations, they're often:
Vague
Outdated
Conflicting
Confusing, to say the least.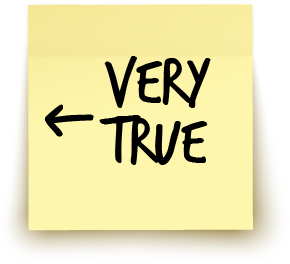 Are you a safety professional who believes
in challenging the status quo?
—
Welcome to the club.
—
Since the dawn of time, safety in the workplace has been one of the biggest challenges facing the industrial workforce. It's been that way no matter what safety regulations we have in place. Technology and innovation have altered the occupational landscape. Safety regulations haven't always adapted, leaving workers at risk and safety professionals at a loss.
As a safety professional you're familiar with the difficulties of managing a safety program. Each organization has its own unique workplace hazards and its own way of doing business. Once you've identified the hazards specific to your industry and begin to develop procedures, do you feel confident that you've covered every safety gap possible?
If a safety professional is relying on minimum regulations, the answer to that question is probably no.
That's where you're different. You go beyond compliance. You go the extra mile. And you aren't satisfied with checking the boxes. You're always on the lookout for those gaps in safety so you can make sure each member of your team goes home safely.
—
Want in on a little secret?  …

You're not alone.

—
Safety must go beyond compliance and become a part of the company's culture—from the top down.
No safety professionals should have to settle for less. Safety doesn't need to be a secondary consideration that's sidestepped for production. The first step in creating a better, more effective safety program is buy-in from leadership. Safety must go beyond compliance and become a part of the company's culture—from the top down.
A safety program is always more effective when it's well planned and properly funded. Just because safety equipment and training doesn't contribute to the bottom line, doesn't mean it hasn't earned its seat at the budget table. It's hard to deny that equipment like safety gloves, fall protection, eyewear or lockout/tagout equipment costs substantially less than years of medical bills, legal fees and increased insurance premiums.
The best way of enacting positive change in any industry is when like-minded professionals work together toward a common goal. To see how far we've come over the years, let's look at a few ways in which safety has evolved in America.   
How the Industrial Revolution changed safety in America.
—
Safety in America has seen improvements since the days of the industrial revolution. Goods that were once hand-crafted in home businesses became mass-produced commodities in factories across the country.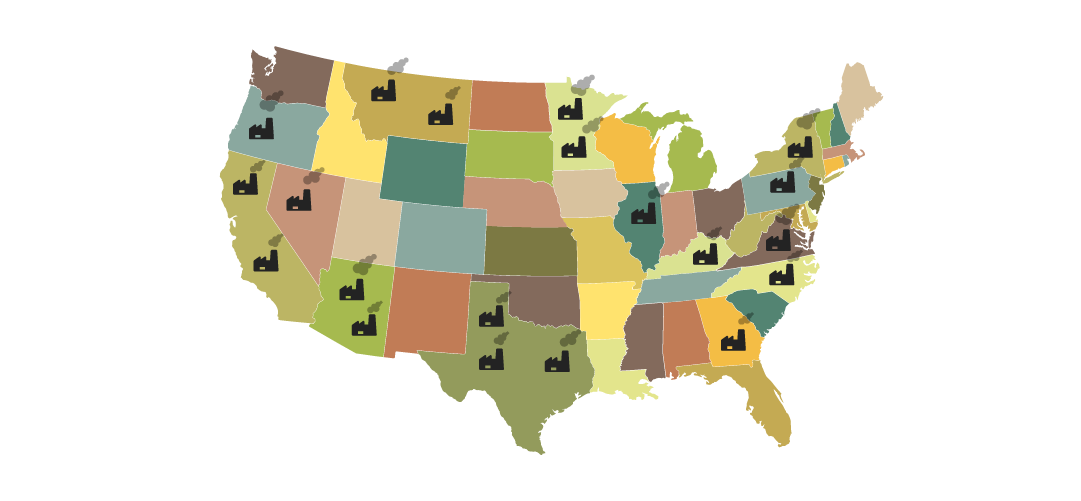 In the pre-industrial era, a person faced risks in their job duties such as inclement weather conditions, farm animals and hand tools. With the evolution of industrialism, those risks transformed into risks associated with steam engines, machines and elevators. The good news was that production of goods and accessibility to the public skyrocketed. The bad news was that injury rates rose significantly, as well. Advancements during the industrial revolution impacted everything in the country, from transportation and manufacturing to medicine and communication. Extensive changes like that often come at a high cost.  
Industrial era workers endured dangerous working conditions and long hours (sometimes 12 to 16 hours a day). Children worked in factories and were exposed to dangerous equipment, pollutants and harmful conditions. Needless to say, conditions were tough. Workers survived economic booms and busts that lead to depressions in the 1870's and 1890's. Workers, at times, would strike and fight for better conditions. Production numbers would then plummet, wages diminished, and soup kitchens became commonplace. With these troubles publicized, labor unions were created to improve wages and conditions through trade-union action. Between 1897 and 1904, union members climbed from 447,000 to 2,072,700. Those were impressive numbers in such a short period of time. It can't be denied that the creation of unions had a lasting influence on worker safety in the 19th century. Just as today's safety professionals can have a lasting influence on improving occupational safety across the board.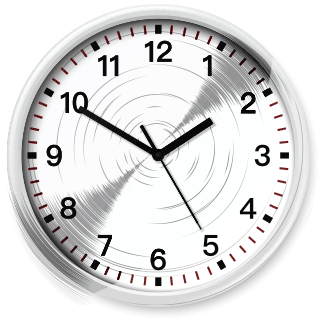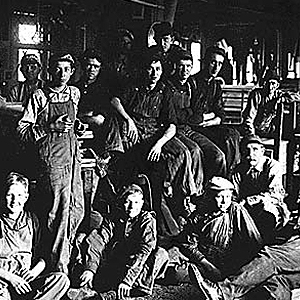 Early industrial safety concerns
—
Professions in mining, ironwork and the railroad industry were particularly dangerous during the 19th century. The industrialization that had begun in Britain was modified to fit the geographic and economic circumstances of America. Higher wages and more resources led to the use of labor-saving processes and machinery.
The result? American production methods were highly productive and highly dangerous. Regulations were also more lax, which didn't encourage employers to place worker safety as a high priority.
Mining
There are few industries that carried more danger than that of the early coal mining industry. Compared to other parts of the world, coal in America existed close to the surface of the earth. The ease of extraction led to techniques that could be done easily and cheaply. Also called room and pillar mining, this method used inexpensive coal pillars and timber to hold up the roof of a mine. Workers were usually in separate "rooms", so supervision was often difficult. And, they were often paid by the ton. This meant that safety procedures were often overlooked— leading to entrapment risks and explosions. Not to mention the work was often dark, damp and cold.
In 1910, Congress created the U.S. Bureau of Mines. This came as a result of the 362 miners who were killed by an explosion three years earlier. From that point on, regulations were slowly put in place to reduce the number of worker injuries and deaths.
 Railroads
As production increased, so did the transportation of people and goods throughout the country. Vast systems of railroads joined cities and towns with the untouched rural countryside. Early couplers were simple link and pin devices and the brakes used by railmen were hand brakes—which made for dangerous work. Railmen had to go between moving cars to work the brakes and couple/uncouple cars. Falls from cars and strikes from overhead obstructions were among the many reasons for fatalities and injuries. Finally, air brakes for freight haulers were developed in 1887, which dramatically improved railway worker safety.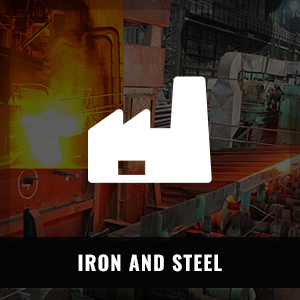 It is my sincere wish and hope that the day will come when the protecting arms of Universal Safety will spread out over all industry and reach all the millions of workers who make industry possible.
Safety Concerns in Today's Industrial World
—
That was then. This is now. I'm compliant with today's regulations. Doesn't that make me safe?
Believe it or not, this is a common statement on job sites everywhere. As you well know, compliance doesn't always equal safety. It's often forgotten that regulations are usually just the mandatory bare minimum that employers must provide workers. Bare minimum safety programs don't account for all the hazards that a worker may face day in and day out.
Regulations aren't enough. That's obvious with the amount of occupational fatalities, injuries and illnesses that happen every year.  
As technology advances, industries are impacted by change. Laws and regulations struggle to keep up with those changes and leave significant gaps in worker safety. Safety directors and managers can see those gaps, but find it difficult to get the backing they need to create and implement the programs necessary to ensure every worker makes it home safe.
Compliance was never meant to be a safety net.
Safety remains a major challenge for
today's industrial workforce.
—
Oil and Gas

All Other U.S. Industries
Accidents
Four out of every ten workers killed are a result of a highway vehicle accident.
Struck-by and caught-between
Three out of every five on-site fatalities are a result of struck-by/caught-in/caught-between hazards.
Falls
Falls rank highest for worker fatalities year after year, accounting for 38.7%.
Struck-by objects
There were 93 deaths caused by struck-by accidents in 2016 alone.
Electrocutions
Electrocutions accounted for 8.3% of deaths.
Caught-in/between
Construction workers run the risk of being struck by, caught or crushed by collapsing equipment or objects. Fatality rates due to these hazards account for about 7.3%.
Workers may not face the same intolerable working conditions of the industrial revolution, but the risk of injury and death still remain. As we learn more about the hazards that workers face, we create methods and controls to protect them. Unfortunately, most of the improvements in today's occupational health and safety regulations have been in response to tragedy that has already occurred. Current regulations can only do so much and safety professionals are often limited by dwindling budgets and leadership buy-in.
The very way we measure a safety program's success is by the number of injuries and deaths that occur on a yearly basis.
The fact is, regulations and standards need to keep up with the times. They need to offer safety solutions that make sense, are effective and don't create additional hazards for workers or bystanders. Safety should be proactive, rather than reactive. If current regulations aren't cutting it, then it's up to the safety professionals to create better programs. 
How?
The most efficient way to ensure safety measures improve across the board is to have open collaboration between industry leaders and the sharing of best practices. Best practices should include reinforcing safety from the top down, eliminating unsafe behaviors, encouraging workers to lead by example, and creating a culture of safety throughout the workplace.
The side benefit of a safety culture? A disciplined safety program will spill into production and quality standards as mindfulness increases.
Bottom line, industry leaders and safety professionals need to communicate the safety gaps that exist and support one another in finding solutions. Talk to one another. Voice your concerns. Find solutions that make sense.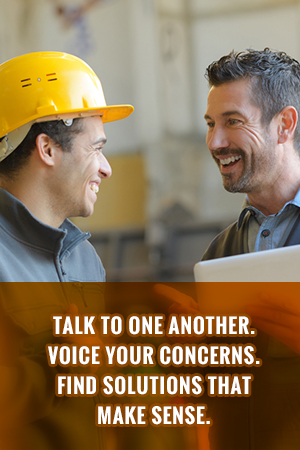 Technology is moving at a much faster clip than our laws can keep up with.
Raise the bar on safety!
—
Priorities on a jobsite change by the day, and sometimes by the hour. New personnel, new equipment and new material can all impact safety procedures. That's why safety should be a core value that doesn't change, no matter the application. Get the most out of your safety program with these 7 tips:   
Adopt a best practices approach.
Of course, you need to cover all OSHA-required regulations. But, it's also important to address the safety risks and health hazards specific to your facility. Make sure to stress the importance of following industry best practices and manufacturer guidelines for safety equipment.
Eliminate confusion.
Safety regulations and standards are confusing, even to veteran workers. Never assume an employee understands the dangers of the job. Take the time to break down complicated information in a way that is straightforward and easy to understand. Another helpful tip is to use signs, labels and stickers to reinforce safety. Place them on pipes, pinch points, inside lockers as daily reminders of the hazards that exist and how to proceed.
Research industry hazards.
Spend time researching the incidents and accidents that occur in your industry. Listen to the stories of other industry professionals, read blogs and check out OSHA's feed for relevant and up to date news. Could those incidents happen at your facility? Spend time each week inspecting your own facility for those overlooked hazards. Set up mock situations, run different scenarios and test your controls and safety procedures. How do they stack up?
Involve all employees from the top down.
In order for leadership to fully understand the safety concerns you have, they need to be aware of risks, hazards and the best practices necessary for a successful safety program. Engage leaders in the safety training process. This is a surefire way that leadership can show that they not only support workplace safety, but participate in it as well.
Understand your organization's EMRs.
Take the time to understand your company's Experience Modification Rate. Knowing your company's claim history and safety record and understanding what it means can help reduce insurance costs and get your upper management on board with your safety needs.
Continually improve your safety program.
With increased involvement from leadership, always be on the lookout for 'Out of the Box' solutions. Sometimes, the only way to get buy-in from upper management is to lead them to believe they came up with the idea. Spend the time to do the research, analyze costs and be prepared with a list of pros and cons for your new procedures.
Have you ever wondered if there were other like-minded professionals out there who get it?
—
You know there must be, but it's not as if they walk around wearing a shiny badge or carry a flag. Wouldn't it be great to be able to have a place to share ideas and spread awareness, with people who get it?   The simple act of spreading awareness and engaging in the conversations about safety are spurring movements across the entire country. In fact, the International Association of Bridge, Structural, Ornamental and Reinforcing Iron Workers are one such example. They've launched the Countdown to Zero: See Something Say Something Campaign that emphasizes the importance of recognizing and avoiding workplace hazards through awareness. Five lives have been saved as a result of this campaign in 2017!
Here's what other safety professionals are saying: 
Start a culture of safety. Even if you're in a place where the safety program is subpar. Put your foot down, or move on.
Our incumbent safety program brought them [workers] through apprenticeship safety training programs, we've done journeymen upgrading programs as required by regulatory agencies, and/or the insurance community and simply make sure our members are the most knowledgeable people.
Groups of men and women across the country are banding together to speak up about safety in the workplace. If you're a safety professional who doesn't believe in settling for substandard safety practices, we want to hear from you! Share your bold ideas with like-minded professionals and raise the bar on safety!

 Drive your own safety program.
Join us in the Safety Revolution!
—
Share your thoughts on how we can improve worker safety across the board!
If you'd like tips on how you can better respond to emergency situations at work, we happen to be experts. Just ask!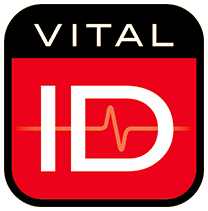 We're committed to providing quality, thoughtfully-designed products. Whether you're looking for practical identification solutions for co-workers, loved ones, or your own personal use, Vital ID has you covered.
©2018 Vital ID, Inc. All Rights Reserved., produced by Spinstak