Earn cash when you refer Worker ID products!
Please note

: Referral program not currently available in the United Kingdom

Interested in selling Worker ID products, but don't want the trouble of purchasing stock and chasing payment? Our referral program may be just for you.
How our referral program works:
Upon acceptance to our program, you'll be issued a unique referral code. If someone you refer to our products buys from our website, they simply enter your unique referral code in the cart and you'll be credited with 5% of the total value of the product order.
Every three months, we'll total all of your referral credits and mail you a check for the total amount.
Simple and

rewarding.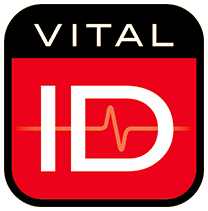 We're committed to providing quality, thoughtfully-designed products. Whether you're looking for practical identification solutions for co-workers, loved ones, or your own personal use, Vital ID has you covered.
©2018 Vital ID, Inc. All Rights Reserved., produced by Spinstak