WHY WORKER ID
Why Worker ID? Because Every Second Counts In An Emergency.
Are you ready to raise the bar on safety?
You don't settle for less than the very best in anything you do. Why settle for less when it comes to worker safety?
Every day, the workforce puts it all out on the line. They work in some of the most dangerous environments and the most extreme conditions. A worksite accident or injury is a very real possibility. So, how do you ensure the health and safety of your workers?  
Safety requirements are always changing and evolving. And, hopefully improving for the better. But, it's still not quite where it needs to be. Far too often, industries rely on minimum requirements when designing their safety programs.
Minimum safety requirements are just that…the minimum.
Not you, however. You go the extra mile for your employees. You believe in being prepared.  And you find the gaps in safety and create proactive solutions.
Vital ID believes in going the extra mile. They know safety goes beyond providing our workforce with the bare bones requirements. That's why they developed the Worker ID. Worker ID products provide paramedics and first-responders with critical medical information for faster and more appropriate treatment. And, it provides important contact information to allow responders to notify loved ones of the situation immediately.
Sure, a worker's medical information may be in their records. But, is it accurate? Can it be accessed quickly?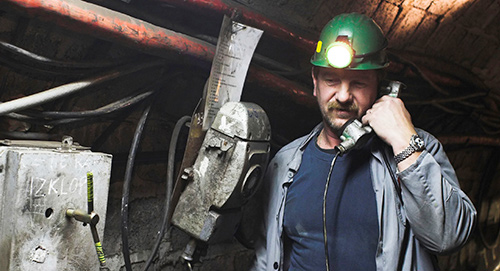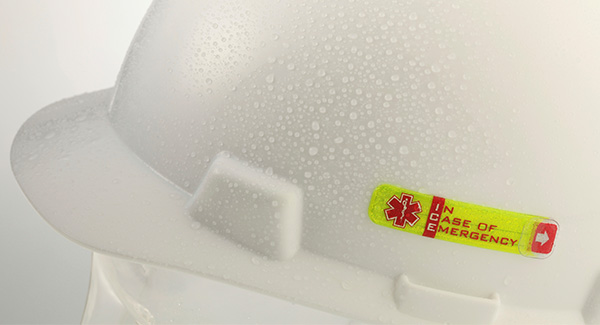 Seconds count when responding to an accident or illness. Worker ID offers fast and secure access to a person's medical and contact information. Information that an individual may not feel comfortable sharing with his or her employer or some company database.
Store important information such as:
Allergies

Adverse reactions

Health conditions

Medical History

Emergency contact name and number
With the ID tag's security seal, workers can be sure their personal information remains secure. It's simple to use. No need to rely on internet connections or stored data to retrieve necessary information. And all for less than the price of a cup of coffee.
Worker ID products are perfect for employees, subcontractors, remote workers and new hires in industries such as:
Worker ID is made from durable, reflective, water-resistant and non-conductive materials and can stand up to tough conditions. And the synthetic paper ID tag inside is 100% waterproof, so vital information stays dry and safe.
Make sure your workers can receive immediate attention and life-saving treatment when it matters most. Cover the gaps in your safety program with Worker ID.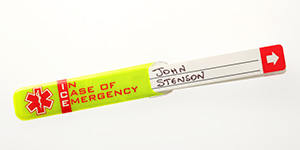 It's time to up the ante.
Drive your own safety revolution with identification solutions designed for today's workforce.
You have a great product!
"Hello Sarah, I recently spoke with you at the expo in Houston, TX. I wanted to let you guys know that you have a great product. Every one of our facilities has ordered the Worker Emergency ID tags for our employees. I just wanted to let you know that you had the most interesting booth at the expo"
These are very good
"These are very good. I've used them on quit a few occasions on different hard hats and always have them on there. I would encourage anyone to have one of these because it can hold certain vital medical information about that individual especially someone at this time of year (June) with bee / wasp stings and resulting anaphylactic shock
We've been using these for 5-6 years now and have had no trouble. Even in the wet they stay nice and dry because they are a sealed unit."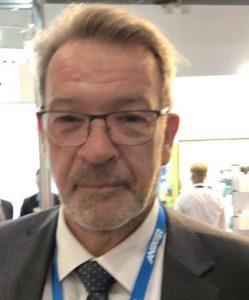 We've Been Using Them for Four Years
"I purchased the Vital ID worker ID for a good portion of all of our workers. It's great, it's easy to find out what type of medical concerns they may have in case of an emergency. The best feature is in case of emergency we have all of their emergency contact information and medical conditions so we can better help and take care of our employees".
" We've been using it for the past four years. We've never had a problem, they work well"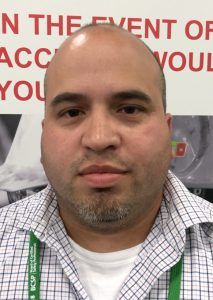 Such A Great Idea!
"I ran into this product at a cement company in San Antonio. I think it's a really good idea because most workers don't carry a wallet or any kind of identification with them. But by putting this information on the hard hat, which you know they're going to to have, the issue is solved. Such a great idea"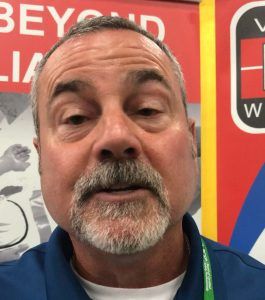 These are great!
These ID tags are a great way to easily make critical emergency information available.
Your product is amazing
Many of our students post-graduation go and work for construction companies, food & beverage and general manufacturing. I think your product is amazing and an easy way for identification in case of emergencies.
Taking Health & Safety to another level
Great products taking health & safety to another level. Easy to use and to understand products. We have been working with Vital ID for the past few years now, customer service is of an exceptional level.
Highly Recommended
I have worked with Vital ID for the last 4 years and they have been just amazing. Very satisfied with the products and the quality of customer service I received from them and did I mention fast shipping? Overall this is a fantastic company to work with! Highly recommend!
The forefront of Health & Safety
I have worked with the team at Vital ID for a number of years now. They are always opened to new ideas and improvements to their product line. At the forefront of Health & Safety, I have seen how Vital ID's products have had a direct positive effect on peoples' work place lives.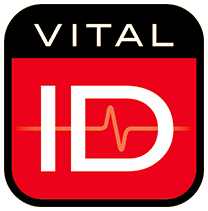 We're committed to providing quality, thoughtfully-designed products. Whether you're looking for practical identification solutions for co-workers, loved ones, or your own personal use, Vital ID has you covered.
©2018 Vital ID, Inc. All Rights Reserved., produced by Spinstak